OSS NIGHLTY INDICATORS




TODAY'S PROFITS

See option section below.

COMMENTS: TODAY'S MARKET

The DJIA closed lower for the first time in nine trading days.





REVIEW OF HOW WELL LAST WEEK'S INDICATORS DID AT FORECASTING THE MARKETS

This feature is now being post on the blog: Click Here

OUTLOOK FOR THE WEEK

Beginning of week looks Bearish then grows continually Bullish

OUTLOOK FOR AUGUST 2017

Bearish with high volatility
Gold remains Bullish.
Jupiter / Pluto aspect in the first week is very Bearish
Uranus has a strong influence with month. Watch for something special to happen in one of these areas: Aeorspace, Technology, Nuclear Energy, Natural Disasters.

Nightly News

http://money.cnn.com/data/fear-and-greed/

---

 

---





Option Trades Closed Today
TICKER
OPTIONS
ENTRY
BUY$
EXIT
SELL$
%
Past results can be found here at the top of the page.




Binary Trades Closed Today
TICKER
OPTIONS
SIGNAL
ENTRY
ENTRY$
EXIT
EXIT$
P/L$
P/L%
Past results can be found here at the top of the page.





Tomorrow's Pivots
Ticker
S2
S1
Pivot
R1
R2
^GSPC
2,419.48
2,428.85
2,447.11
2,456.48
2,474.74
^OEX
1,071.86
1,075.87
1,083.58
1,087.59
1,095.30
^VIX
9.98
13.01
14.59
17.62
19.20
IWM
134.92
135.59
136.94
137.61
138.96
SPY
241.89
242.83
244.63
245.57
247.37
GLD
121.82
122.01
122.23
122.42
122.64
SLV
16.01
16.09
16.19
16.27
16.37
UUP
24.13
24.17
24.22
24.26
24.31
TLT
125.19
125.78
126.11
126.70
127.03
USO
9.67
9.79
10.02
10.14
10.37




Candlestick Count -- Last 5 days

| | |
| --- | --- |
| Bullish | Bearish |
| EG+ ... Engulfing | EG- ... Engulfing |
| ST+ ... Morning Star | ST- ... Evening Star |
| HA+ ... Harami | HA- ... Harami |
| PP+ ... Piercing Pattern | DC- ... Dark Cloud |

DATE
EG+
PP+
HA+
ST+
EG-
DC-
HA-
ST-
+
-
+%

8/10/2017

26

3

0

7

86

6

1

32

36

125

0.22

8/9/2017

63

13

1

8

49

4

3

39

85

95

0.47

8/8/2017

52

4

1

7

123

9

2

26

64

160

0.29

8/7/2017

76

5

6

8

57

6

1

23

95

87

0.52

8/4/2017

108

5

3

26

61

6

0

28

142

95

0.60




Coming US Economic Events
US Economic Events over the next 5 days
Thursday, 10-August-2017 (EST)

8:30:00 AM
Jobless Claims
8:30:00 AM
PPI-FD
9:45:00 AM
Bloomberg Consumer Comfort Index
10:00:00 AM
William Dudley Speaks
10:30:00 AM
EIA Natural Gas Report
11:00:00 AM
3-Month Bill Announcement
11:00:00 AM
6-Month Bill Announcement
11:00:00 AM
52-Week Bill Announcement
1:00:00 PM
30-Yr Bond Auction
2:00:00 PM
Treasury Budget
4:30:00 PM
Fed Balance Sheet
4:30:00 PM
Money Supply
Friday, 11-August-2017 (EST)
8:30:00 AM
Consumer Price Index
9:40:00 AM
Robert Kaplan Speaks
11:30:00 AM
Neel Kashkari Speaks
1:00:00 PM
Baker-Hughes Rig Count
Monday, 14-August-2017 (EST)
11:00:00 AM
4-Week Bill Announcement
11:30:00 AM
3-Month Bill Auction
11:30:00 AM
6-Month Bill Auction
Tuesday, 15-August-2017 (EST)
8:30:00 AM
Retail Sales
8:30:00 AM
Empire State Mfg Survey
8:30:00 AM
Import and Export Prices
8:55:00 AM
Redbook
10:00:00 AM
Business Inventories
10:00:00 AM
Housing Market Index
11:30:00 AM
4-Week Bill Auction
11:30:00 AM
52-Week Bill Auction
4:00:00 PM
Treasury International Capital
Wednesday, 16-August-2017 (EST)
7:00:00 AM
MBA Mortgage Applications
8:30:00 AM
Housing Starts
10:00:00 AM
Atlanta Fed Business Inflation Expectations
10:30:00 AM
EIA Petroleum Status Report
2:00:00 PM
FOMC Minutes
*** For Subscribers Only ***
Comments for Subscribers
Gold/Silver reversal on the 9th
SPY reversal on Monday
Cycle count starts the week at it lowest point then moves up (Bullish) the rest of the week.
The Gold indicator is Bearish till the end of the week. This fits well with the Gold cycle indicator. Wednesday had a reversal signal for Gold and Silver.
Volatility indicators are raising red flags all week. Buckle-up. Here we are at Wednesday, and still no 3-digit in the DJIA. Beginning to think if we do see one it may be to the up-side.
Full Moon on Monday appears to have been a reversal, but notice that the SPY had a cyclical reversal on Monday also
I guess you could say this was correct: "Stocks should have fallen the end of last week, but it did not happen. I'll be expecting a quick sharp drop in the beginning of the week."
Comments for Subscribers
SPY -- Thursday and Friday are the most Bullish days.
GOLD -- Expecting a pull-back, but expect the rally to resume.
SILVER --Made a sharp turn higher on Wednesday.
CRUDE -- Bearishness increases after the 10th.
US DOLLAR -- Cycle analysis shows a sharp move up for the Dollar starting on July 17th and peaking out around the end of August. A Bullish Candlestick formation is forming this evening.
TLT --
All indicators have a +/- 1-day window
Indicators for Monday
Volatility: Very high
Bearish: Lunar Hot Date
Bearish: Cycle Count low for the week.
Reversal: Full Moon
Reversal: SPY cycle reversal
Indicators for Tuesday
Volatility: High
Bullish: Lunar Hot Date
Bullish: Sun Sextiles Jupiter
Indicators for Wednesday
Volatility: High
Bullish: Sun Sextiles Jupiter
Reversal: Gold and silver reversal date.
Indicators for Thursday
Volatility: Very high
Bullish: Sun Sextiles Jupiter reaches it peaks.
Indicators for Friday
Volatility: High
Bullish: Highest Cycle Count for the week.
Bullish: Moon at 0° declination.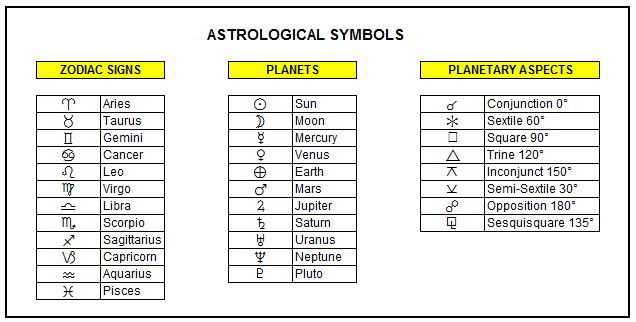 HYPOTHETICAL PERFORMANCE RESULTS HAVE MANY INHERENT LIMITATIONS, SOME OF WHICH ARE DESCRIBED BELOW. NO REPRESENTATION IS BEING MADE THAT ANY ACCOUNT WILL OR IS LIKELY TO ACHIEVE PROFITS OR LOSSES SIMILAR TO THOSE SHOWN; IN FACT, THERE ARE FREQUENTLY SHARP DIFFERENCES BETWEEN HYPOTHETICAL PERFORMANCE RESULTS AND THE ACTUAL RESULTS AND THE ACTUAL RESULTS SUBSEQUENTLY ACHIEVED BY ANY PARTICULAR TRADING PROGRAM. ONE OF THE LIMITATIONS OF HYPOTHETICAL PERFORMANCE RESULTS IS THAT THEY ARE GENERALLY PREPARED WITH THE BENEFIT OF HINDSIGHT. IN ADDITION, HYPOTHETICAL TRADING DOES NOT INVOLVE FINANCIAL RISK, AND NO HYPOTHETICAL TRADING RECORD CAN COMPLETELY ACCOUNT FOR THE IMPACT OF FINANCIAL RISK OF ACTUAL TRADING. FOR EXAMPLE, THE ABILITY TO WITHSTAND LOSSES OR TO ADHERE TO A PARTICULAR TRADING PROGRAM IN SPITE OF TRADING LOSSES ARE MATERIAL POINTS WHICH CAN ALSO ADVERSELY AFFECT ACTUAL TRADING RESULTS. THERE ARE NUMEROUS OTHER FACTORS RELATED TO THE MARKETS IN GENERAL OR TO THE IMPLEMENTATION OF ANY SPECIFIC TRADING PROGRAM WHICH CANNOT BE FULLY ACCOUNTED FOR IN THE PREPARATION OF HYPOTHETICAL PERFORMANCE RESULTS AND ALL WHICH CAN ADVERSELY AFFECT TRADING RESULTS.
Futures trading is complex and carries the risk of substantial losses. It is not suitable for all investors. The ability to withstand losses and to adhere to a particular trading program in spite of trading losses are material points which can adversely affect investor returns.